Y'all, third post THIS WEEK. Crazy, right? I don't know what inspired this increase in blog activity. But you know what's going to keep it up? 5 on Friday Sunday! Because there are few things I love more than making a list.
I haven't updated on the 21 day fix. Well round 1 is done! I am currently doing a week of maintenance, then I'm going to start it back up again.
I am officially a fan of the fix. It is super hard and intense, but you can see immediate results. I still need to be able to have some cheat meals, but overall, both Bech and I really like clean eating. I struggle with the protein aspect, because we don't normally eat tons of protein. But I loved eating more fruits and veggies.
I ended up losing 6 pounds. I was hoping for more, but I cheated the last two weekends of the fix. And, I know that I gained a bunch of muscle.
I didn't do my measurements before I started (because I'm dumb and forgetful), but I did them a week in. So after a week of maintenance, I retook my measurements...12 inches lost!
T W O
One thing I am enjoying a lot about the fix is the exercising. I don't normally like exercising at all. But I am actually enjoying all of Autumn's videos. Her motto is "You can do anything for 60 seconds," and I love it. Sometimes, I feel like there is no way I can do another burpee, and then I think, it's only 60 seconds (then a 15 second break)...I can do 60 seconds.
But it has made me realize what my favorite type of exercise is--Pilates. I love yoga, but I want a little more intensity than the normal yoga workout provides. Pilates is a great answer to that. It's a little faster paced and there is a little more strength training, but it's not as hardcore as Autumn's cardio workouts.
I'm about to do another round of the fix, but I am thinking after that I might do 60 days of
Beachbody's Piyo
workout. Any one have any experience with it?
T H R E E
Y'all, Bachelor this season is almost done. I don't watch a ton of TV, but I do NOT miss this show. I usually try to resist, but then get sucked in by
Pinterest Told Me To
's recaps. But this year I started watching right from the beginning because I love Bachelor Ben.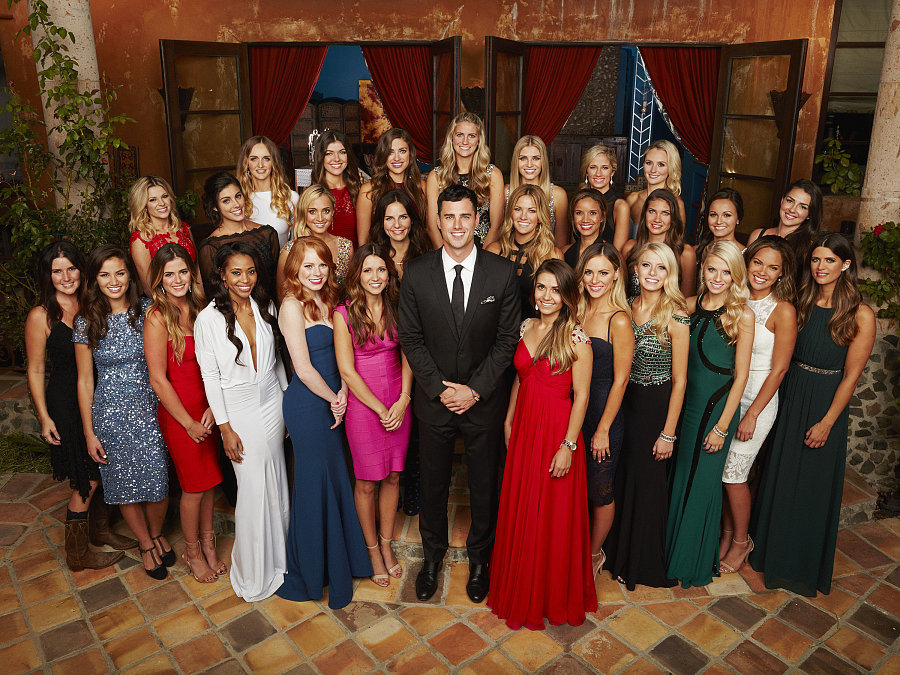 Any other Bachelor watchers out there?
F O U R
We are officially on Baby Watch 2016. My
sister
is due at the end of this month with a little girl, Anne Douglas. I have been making tentative plans for the next couple of weeks because we plan on hoping in the car and heading down to DC as soon as Katy tells us she's in labor!
Gil has no idea what's going on, but Jack is pretty pumped to be getting a baby niece. I have been watching two little girls during the week (one 4 months and one 6 months) and Jack just loves them. He asked me the other day if we could buy Vivian (the 4 month old). Um, pretty sure her parents might have something to say about that! But he can claim Anne Douglas as his.
F I V E
Bech's little brother is getting married the first weekend of April, and the boys and I are headed down South at the end of March. CAN NOT WAIT. I love springtime in Mississippi. And it is always fun to leave the cold north for a Mississippi spring.
I will have just wrapped up my second round of the fix, so I'm not going to go too crazy. But you better believe I will have a couple of snow cones while I'm home. Plus, I NEED some Sakura Bana sushi!
So there you go...five random thoughts/topics from my head. I hope everyone is having a wonderful weekend!