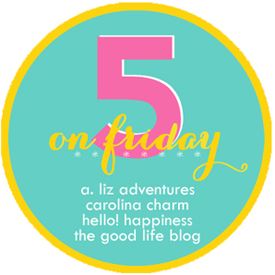 O N E
Have y'all heard the song "
Royals
" by
Lorde
? I heard it a couple of weeks ago on the radio and finally downloaded it this week.
Um...
obsessed
. Seriously, I love this song.
T W O
I got
Fresh Balsam
. I get this one every year and it smells amazing. I know some people swear by Yankee Candle Company's Christmas tree flavored one, but this one is my favorite by far.
And I also got Winter. I have been burning this one since we got home, and it's so good! It smells like everything Christmas-y.
My sister and brother-in-law are coming for the weekend. They have never lived in a place with a real fall, so I'm excited to do some fall things with them.
Tomorrow morning we are headed to
Way Fruit Farm
. It's their "
Pumpkin Festival
." They'll have hayrides to the pumpkin patch, fresh apple cider, and a make-your-own caramel apple bar.
I'm not sure what else is on the agenda. Definitely some home made chili. Maybe a walk to the park with Jack? A drive to look at the leaves?
We rode on a train last weekend! I was actually going to do a whole post about it but didn't get around to it. So I'll just add it to this post!
The Bellefonte Historical Railroad Society
(whew!) has several train rides throughout the year. We went on the fall foliage ride, a 2 hour ride to a neighboring town. Jack
LOVED
it! We went with two other families, so Bech and I had fun talking to friends.
Also, this pictures is hilarious. It was probably in the 40's that morning, and Bech and I were cold and prepared. Everyone else looks tough...we look wimpy. This winter will
NOT
be fun!
It's officially two months away from Christmas. We all know what that means...
Sadly, this state does not carry Blue Bell peppermint ice cream, which is by far the best. But I am excited about the Edy's...it looks pretty yummy. I will let y'all know how it compares.
Have a wonderful weekend!