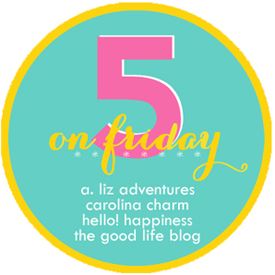 We are on the mend...thank goodness!
I feel like all of the sickness is almost gone from our house, at last. Gil, though, is still rocking the jaundice. This morning, I took him to get his second heel prick (he got one last week). He is still having a little trouble with our blood types. I'm a positive and he's a negative, and this can be one of the side effects.
But he sure looks cute smiling, yellow skin and all!
This is our first year to celebrate Halloween!
I didn't grow up celebrating Halloween and didn't think I wanted my kids to celebrate. But after hearing two different people make similar arguments (William Bondurant and Alex Watlington--I'm pretty sure neither read my blog!), I thought we'd try this year.
Jack and Gil were Sully and Mike from Monsters, Inc., one of Jack's favorite movies. I think Jack had a great time! He actually trick or treated three times--once at Grad housing, once at school, and once with friends last night.
But let's not forget that today IS Reformation Day!
Here's a quick little informative
post
, in case you have no idea what I'm talking about.
I know I talk about Fall all the dang time, but one of my favorite things to do in the fall is to make chili. Bech was sending signals (and by signals, I mean telling me) that he was a little tired of my tried and true chili recipe. So this week, I changed things up with
this white chicken chili recipe
.
(photo from the linked blog)
Y'all, this chili is SO good! It is the perfect amount of spicy and creamy. I made it for dinner Wednesday night, and it was a fairly big batch. Bech, Jack and I ate it for dinner, then Bech and I ate more yesterday, and I just finished it off. That's how good it was.
About two and a half weeks ago, we finally got back into the cloth diaper swing of things. I had 22 pocket diapers (bumgenius and fuzzibunz) from when Jack was a baby. I wanted to add a couple of more to the mix, so I decided to try some prefolds and covers.
We are using
Thirsties Duo Wrap Snap covers
, along with
Osocozy prefolds
and
Snappis
. And I love them! I was a little hesitant, because this is a pretty old school method. But I think they do a great job. We haven't any blowouts, and they don't leak anymore than the pockets.
I am still glad I have the pockets (and that I used them with Jack). We got such a
great deal
on them, and they are so easy for daycare workers to use. But these are pretty fun for me!
We are headed to DC in just an hour or two, so we can spend the weekend with KK and Big Dave. I hope y'all have a wonderful weekend!