My favorite day of the week in blog world!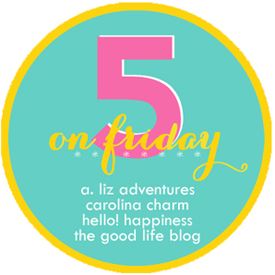 I know I already talked about all of my favorite fall things, but I have a new favorite (surprise, surprise).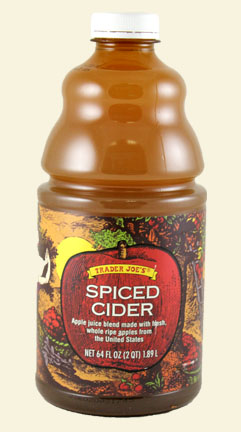 Trader Joe's Spiced Cider
I've been heating this cider up in a mug...so yummy!
Last week I
talked
about how my first solo bedtime wasn't too bad.
Well, as my Nana (or, to be fair, God) always says, "Pride goeth before the fall, and a haughty spirit before destruction."
This past Saturday night, I went to the store with Bech and the boys, dropped Bech off at the studio for another late night firing kilns, and came home. Jack and I made homemade cocoa and had it heating up over the stove while I mixed up some batter for pumpkin bread. Gil woke up ready to eat just as the cocoa was ready. I poured some in a cup for Jack with strict instructions not to drink any just yet because it was really hot. I grabbed Gil to feed him and heard a shriek and clatter from the kitchen. Jack did indeed try to drink his cocoa then proceeded to drop it all over the floor.
I had two crying kids and hot cocoa everywhere.
Oh well...I think this might be a bit of my new normal!
Speaking of hot cocoa, here's the
recipe
I made. It was really yummy, but a little too rich. I think that was because of the condensed milk. I want to make it again, but skip the condensed milk and maybe even the half and half. But I loved how the recipe called for marshmallow creme to be added in. Plus, the spices taste amazing in the hot cocoa! If you are a white chocolate fan, you should make this!
Not sure if y'all know this, but my Ole Miss Rebels are currently ranked #3 in the nation!!!
The thing is, the SEC is a really hard conference to be in. But, even with that, Ole Miss hasn't had that many really good years. And we haven't been this good in a while. You don't really cheer for Ole Miss because you think they will be great. And you don't really go to the games because you think Ole Miss will always win. You have to love the Ole Miss experience--Oxford, the Grove, the people.
But this year we are good, and it's been really fun to experience, even from far away. It's really something when I am watching football games on a Saturday, not because my family is around. Even if we don't finish the season as strong, I think this is the start of a change for Ole Miss (and Miss State) football!
I am so ready for this weekend. We have some fun plans...margaritas with neighbors tonight and the pumpkin patch tomorrow! I love fall, and I can't wait to enjoy some fall weather and fall activities!
Have a wonderful weekend!