I did a
similar post
after Jack was a month old. After reviewing that post, I am amazed at how different my list is this time around! Perhaps it's that I am only focusing on the new things that I love (I mean, I still love my boppy pillow), but also each baby is so different.
So here's what we are loving this time around:
Aden + Anais Swaddle Blanket
I absolutely LOVE Aden + Anais. I think they are an amazing brand. We have several of their baby items, including their
baby shampoo
.
With Jack, we didn't use one of those swaddle only blankets, because he could bust out of the velcro. We just wrapped him up super tight in Aden + Anais muslin blankets. But this swaddler has snaps instead of velcro...it's amazing! No busting out of this blanket!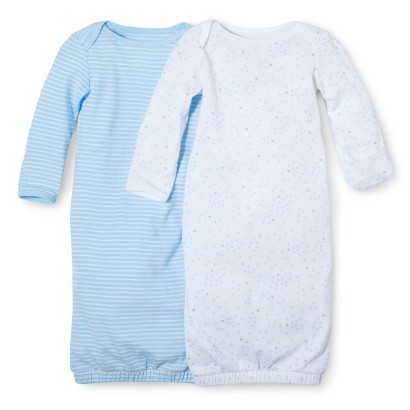 We used
gowns
with Jack too. Love love love these! Gil wears a gown every night. They make middle of the night feedings SO much easier!
I know, I know...nipple confusion, whatever. With Jack, I was much more worried about introducing a pacifier too early. But Jack was always a great nurser, and we dropped the pacifier pretty easily at 23 months old.
So this time around, I am not stressing the pacifier issue. And
these
are Gil's favorites. We tried some of the "soothies," but he wasn't having it. Plus, I think these are better orthodontically (or something like that), so that's a good thing, right?
I feel like everyone who has a baby has
this
drying rack. But last time around, we didn't get it. I didn't think we really needed it.
This time we got it, and I LOVE it. At this point, I mostly use it for drying pump parts, but we have given Gil a couple of bottles. And it is great. Your bottles dry really fast, plus it looks really cute on your countertop! Win win.
If you are going to have a baby anytime soon, I highly recommend all of these items!