I thought I'd switch up 5 on Friday a bit this week and go with a theme. I'm almost completely unpacked and we have a somewhat normal schedule again. Which means I've been doing a TON of cooking! I have some cookbooks, but I end up getting a good amount of my recipes from pinterest. It's just so easy!
O N E
Jack and I made
these
pumpkin cream cheese muffins the other day. They were incredible!
I actually already blogged about them, but wanted to share again. They were the perfect amount of pumpkin and great for breakfast. We ate them throughout the week. In fact, I am going to whip up another batch this afternoon.
T W O
They were really filling and had great flavor.
T H R E E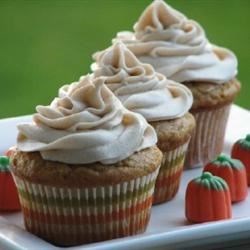 Everyone in our house loves these cupcakes...they are always a win!
F O U R
If you aren't following Skinny Taste on
Pinterest
or on her
blog
, you are crazy. I even have her
cookbook
, I love her recipes that much!
I have cooked MANY of her recipes and I have only once not liked the food. Her recipes are healthy and low cal, but really filling and full of great flavor. Her
Crock Pot Sesame Honey Chicken
was another success!
Even though I used less chicken than the recipe called for, we still had leftovers. I used some of the meat to make a quesadilla the next day and it was great!
F I V E
These were SO good! The chipotle sauce was the perfect amount of spice. Bech and I both loved these and then used the leftover sauce for the next two days.
Even though I've been cooking some pumpkin flavored items, I've steered clear of my regular fall recipes thus far. It's going to be 86 degrees here today! But by next week, we should be down to the 60's, so I'll start making soups and chilis soon!