A random post...my favorite kind!
*
F
riday night before the concert, we got to eat in Lafayette. Ohmylanta, this town is amazing! There were so many cute looking restaurants. We ate at
Social Southern
. I want to go again soon! I had a grass fed beef burger and sake aged cheddar mac and cheese. I also had the best drink I have ever had (seriously--the best).
*
M
y parents watched Jack this past week from Wednesday night until Saturday afternoon. Even with the concert, I still had a good amount of free time on my hands. What'd I do?
Reorganize our linen closet.
I had been wanting to reorganize this closet for a while, but didn't want to spend a lot of money on baskets. Thanks to
Ashley's
post
about great finds at the dollar store, I checked out our local store for some storage baskets. Score! Reorganized closet for $6!
I also used the extra time in the morning to grab a Diet Dr. Pepper with Vanilla from Sonic.
I know, I'm such a wild child, right? Sonic and reorganized closets? Whoa!
Bech's parents are watching Jack later this month. Who knows, I might even break out the label maker?!?
*
L
ast week was not a great cooking week. I had a ton going on, plus we ate out (either restaurant or a friends house) a couple of nights. So I decided to get back to my planning this week.
First up, frittata!
Y'all, this was so good! I cooked up some diced red potato, added eggs, sausage, cooked spinach, and goat cheese. I put the whole pan in the oven and baked it up. Everyone was a fan, even Jack.
Tonight, Bech made breakfast for dinner. I came home late from a faculty meeting and errands and was expecting pancakes and eggs--you know, the norm. Instead, Bech made homemade cinnamon rolls. They were delicious!
Let's hope I can keep up my menu for the rest of the week.
*
I
felt really weird last night not watching Downton. I miss my time with the Grantham family.
I will just have to make up for it with the Bachelor. Oh wait, that ends soon.
The Office? Again, about to end (FOR GOOD!).
At least I still have Ben and Leslie from Parks and Recreation.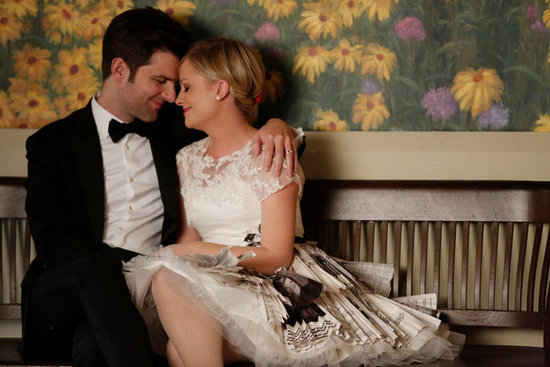 *
D
id I mention the fact that I met and took a picture with one of my favorite musicians?
Yeah, just thought I'd remind y'all.