Honestly, except for our trip to Hershey this past Tuesday, Jack and I have been homebodies this week. But, I feel like I have also gotten a LOT done, so it has not been a waste!
Here's what we've been up to, plus a few random thoughts:
I have mentioned before, but we are moving into graduate housing at the end of this month. There are a couple of reasons: heating is included (y'all, heat up north, especially oil heat, is super expensive!), we will be in town, and Bech can get to his studio in 5 minutes). But that means that I haven't been able to set up any baby stuff thus far. It hasn't really bothered me yet, but it started to this week. So I got all of the boxes of baby clothes out and washed them.
I was pretty bummed, though, to find a small amount of baby clothes with stains on them. I know that I washed EVERY piece of clothing before I put them up. But still, stains!
I found
this recipe
for a cleaner on Pinterest, and it WORKS! There are maybe two items that still have stains, but every other piece of clothing is clean!
I have also started packing (plus we took our first load to our new apartment!). I am trying to use this newfound "nesting" energy to get stuff done!
I really wanted a new pair of lounge-y PJ's for the hospital and home (right after the baby is born). I think nightgowns are great, but I don't really feel comfortable being in public in one. I had some Gap rewards money, so I just bought these two pieces: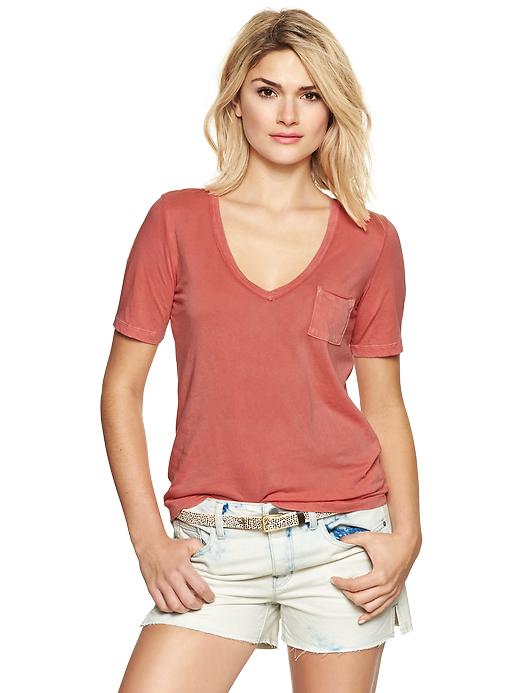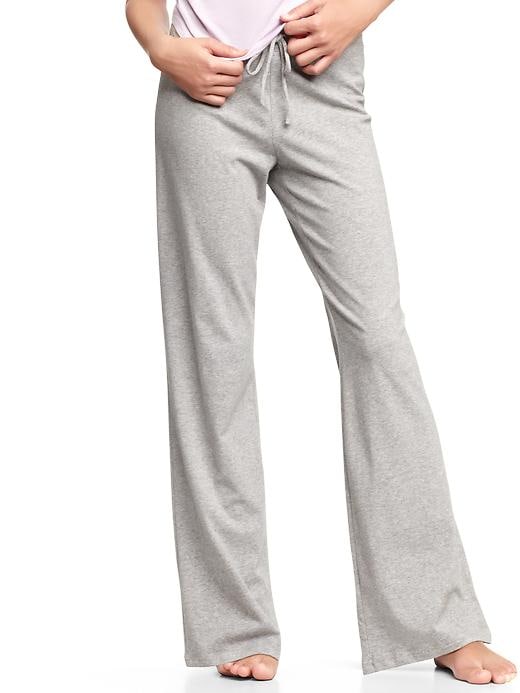 I got the top and bottoms on sale. I figure they will be comfortable, but I also won't feel too bare.
I
mentioned
last week that I ordered some new bronzer from Too Faced. I also ordered some new blush. For the past 6 or 7 years, I have stuck with
Nars
. And it really is a great blush. But I wanted to switch it up and get something new and fun.
I ordered the
Sweetheart blush in Candy Glow
, and it finally came in Wednesday (side note, has Amazon prime completely spoiled anyone else? It took a week for this order to get here!!! Where is my free 2 day shipping?!?).
I LOVE this blush. It has just the right amount of sparkle in it. Plus, the packaging is really fun.
This reminds me...I was talking to some friends the other day about splurges. I have a couple:
Not all makeup, just eye shadow, bronzer, and blush. I buy cheap eyeliner, mascara, and foundation. But I love having nice eyeshadow and blush. And I go through it so slowly, that it is totally doable. I usually get some for my birthday or Christmas and that is plenty!
I love getting "smell good" hand soap. Honestly, this is not too much of a splurge, because I get it on sale at Bath and Body Works. But, I know that I could find cheaper soap at Wal-Mart or Target, so it counts.
I love having a nice purse. This is funny to my mom, because, honestly, I am not too obsessed with brand names or having super nice clothes. But I love to have a nice purse.
What about y'all? What are your splurges?
I wouldn't really consider this accomplishing anything, but Bech and I have watched a bunch of Netflix movies this week. On July 1st, Netflix added a bunch of new movies (and took some movies off). Here's what we've seen so far:
Zodiac was eh. It was super long and only halfway interesting.
I did NOT like Adventureland. First of all, that guy from the Facebook movie only plays one sort of role. The same is true for Kristen Stewart. So just imagine those two roles in an 80's movie, with lots of cursing and drugs. Yeah, not good.
I thought From Time to Time was fairly good. The premise was a little strange, but it was written and directed by Julian Fellowes and Maggie Smith is in it. How much more do you really need?
So basically, Bech and I wasted two nights on the first two movies. We are in a movie slump!
So that's what we've been up to lately--getting baby stains out and watching dumb movies. We are so wild and crazy...