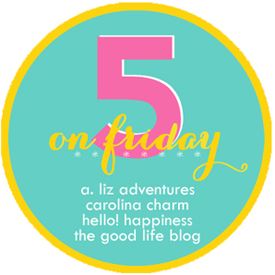 I'm back to doing 5 on Friday. It is amazing how much more energy I have lately. Not that posting a 5 on Friday post really requires that much energy, but still...!
Last June, I made my first batch of
homemade laundry detergent
. My friend, Bess, and I made it and split the batch. Actually, I think I ended up with a little bit more than half. My half lasted me from last June (or perhaps the end of May?) until 1 week ago. So, over 9 months? Not bad!
I just made a whole batch by myself last weekend. I used the same recipe (I was really happy with it last time). I did two things differently this time.
First, I microwaved the Fels Naptha this time. You have to let it cool for long enough before you crumble it, but I have been really happy with the result.
Second, last time I used the
Purex laundry enhancer
. As far as effectiveness, it worked great. My clothes smelled fine. But this time, I switched to
Gain Fireworks
, and I
LOVE
the smell! I used two bottles of it, and it's the perfect amount.
All in all, my detergent cost $27. I am hoping that it will last me close to a year and a half (I know it will last at least over a year). It took me, maybe, 30 minutes to mix everything together.
Bech is at
NCECA
this week/weekend, a national ceramics conference. This is his 4th year to go.
I love that he gets to go. It's a great way to network and meet other ceramic artists. He has several friends he will get to meet up with as well.
But I do not love that I am sole parenting while he is gone. Plus,
he took my keys with him
! Yup, he left me with
NO
keys. He left Tuesday night and called me at 5:50 Wednesday morning when he realized he had grabbed my keys too.
Jack and I had bus adventure Wednesday morning, and then a sweet church friend picked us up and drove us to and from work and daycare again on Thursday. Thankfully, the overnighted keys arrived at my office Thursday afternoon, and Jack and I drove to work today! Although, honestly, Jack would now prefer to take the bus to daycare everyday!
Y'all,
this salad
!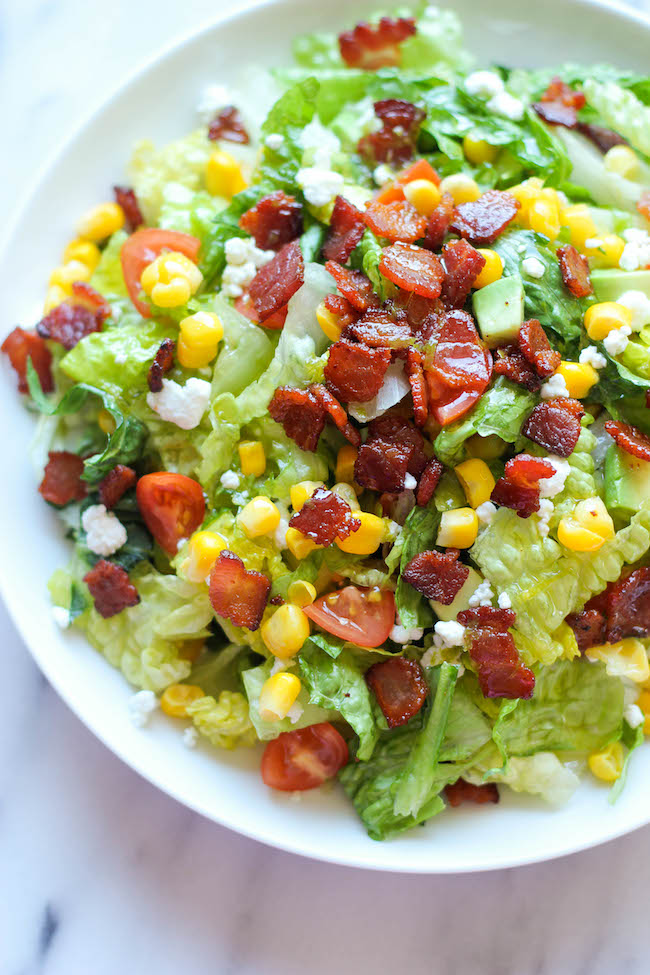 After pigging out last week in DC, I knew I needed some greens in my life. I found this yummy salad recipe on pinterest. SO good. I have already eaten it twice this week (and will probably make it again tomorrow for lunch). I left out the corn and added in hard boiled eggs (yay for some extra protein!). The best part is the dressing--it's super light, but has a little extra tang to it.
I have been thinking about getting a pair of Toms for this summer. Toms are the perfect summer shoe and are so comfortable.
Check out the
new Jonathan Adler line
. How cute are the patterns?
I think this one's my favorite.
Wouldn't they be the perfect Mother's Day gift
(hint, hint!)
?
I mentioned in my 14 week post that I am loving Gap's maternity pants.
These
are the jeans I bought a couple of weeks ago.
I absolutely
LOVE
these jeans. They aren't baggy in the booty (which happens in a lot of maternity pants). They are a demi panel, which works great. The full panel are nice later on, but right now I don't have enough of a belly to fill this out.
They are a little on the pricey side. But if you watch the sales (and use
ebates
!), you can get these jeans for half off (seriously,
NEVER
buy anything from Gap for full price--it will always be on sale at some point!).
Anyway, that's what is going on lately. Check out the above blogs for more 5 on Friday!