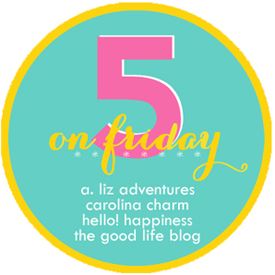 Bech is currently out of town for 9 days.
Yup,
9 days
. If you are paying attention, that is longer than this trip was originally supposed to be. Ugh.
Let's just say that Jack and I have eaten a lot of poptarts, watched a lot of Netflix, and have tried to keep very busy. Solo parenting is hard! Seriously, if you are reading this and you are a single parent, you are
AMAZING!
Have y'all ever used a Coke freestyle machine?
Look, I'm not going so far as to say it's as good as Sonic (because Sonic has happy hour, styrofoam cups, and Sonic ice!), but Coke freestyle drinks are pretty awesome.
The Burger King down the road has one. Pretty sure cherry Sprites are going to get me through the rest of this pregnancy.
I need some baby #2 advice. By the time the new baby gets here, Jack will be 3 years and 3 months old. So it's not like he will want to ride in a stroller all of the time. But I do like to walk to the park and the library, and I don't want Jack just walking along side my single stroller (Britax B-Agile).
I've thought about getting this stroller:
The
Britax B Agile double stroller
. I love the single version, so I know that this will be a good stroller, especially for walks. But it's a side by side, and thus wide.
Anyone have a tandem stroller? What kind? Of course, the Britax B-Ready and City Select both have the ability to be tandem strollers...but they are really expensive!
Any advice would be very welcome!
Back before Jack was in daycare, we were starting to struggle with naps. Then he was in daycare and did amazing with naps.
And now he's home again and the nap battles are on!
Seriously, why won't my kid nap?
I have won 3 out of the past 4 days, so I consider that a victory of sorts. And I know he needs the nap...he is a total grump when he doesn't have a nap! Any toddler nap tricks?
Jack and I are heading to Mississippi in 3 weeks...AH! I am so ready to be back in the South for a couple of weeks.
I have so many people I want to see and so many things I want to do.
But at the top of the list:
A snowcone from Miss Gussies/Snowhaven! Sadly, when I looked through instagram for a snowcone picture, I discovered that I have 4 snowcone pictures. Obsessed much?
I hope everyone has a wonderful weekend!