Kelly's Korner
is doing a soup link-up. I know I just
posted
two of these soups the other day, but I'm going to share them again for the link up!
I LOVE soups. Soups are my go-to recipes and probably my favorite thing to make.
Here are some new, delicious soups I've been making:
1. Mexican Tortilla Soup
Here's the
recipe
. It's a Martha Stewart recipe. It's a brothy soup, which I'm normally not crazy about. But the broth is so flavorful and you mix in lots of yummy ingredients (green onions, cilantro, chicken, avocado, and tortilla strips). Bech and I both loved it, and so did Jack!
2. Black Bean Soup
This
recipe
is originally from the gluten free cookbook,
Cooking for Isaiah
. My mom made this two years ago, and I've never forgotten it. The other day I tried googling to see if I could find the recipe online, and then I made it that night. SO GOOD. I absolutely love this soup--it's spicy and filling. And you puree 2 cups of the soup at one point then add it back, so it has a really interesting (in a good way) consistency.
As a side note, any soup that begins this way...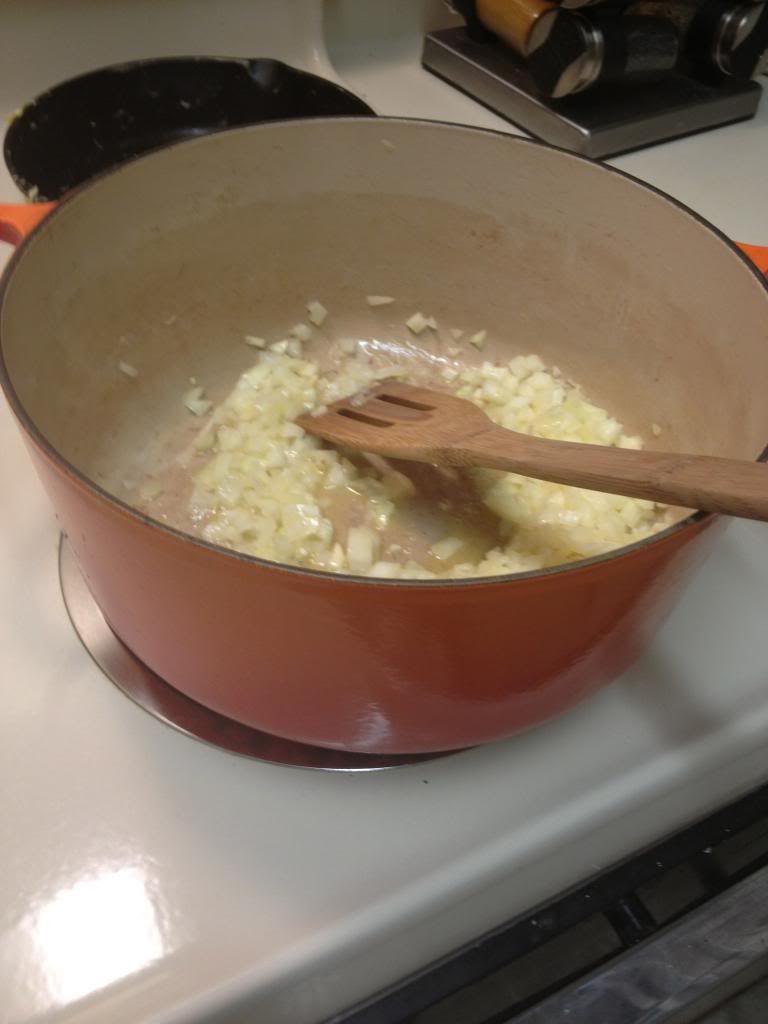 ...I am going to like. I absolutely love the smell of onions cooking in oil or butter.
3. Curry Pumpkin Soup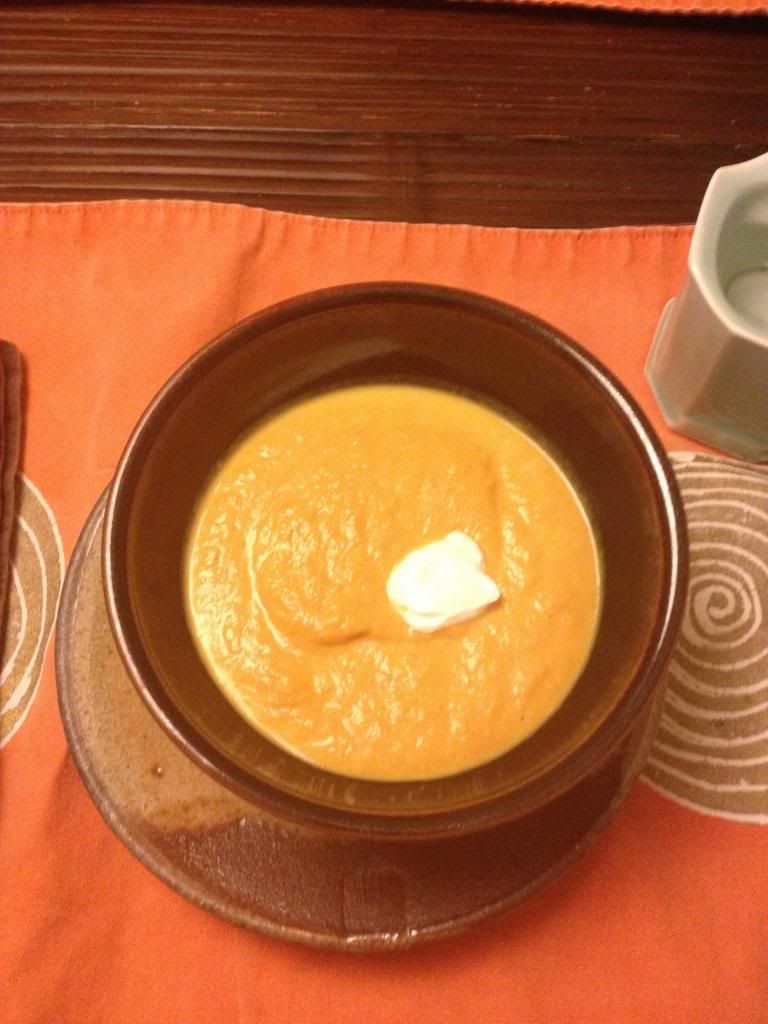 This recipe is from Tables of Content (a cookbook from the Jr. League of Birmingham). I can't find it online, but, if you email me, I could send it to you. It's very filling. I am not always crazy about curry in dishes, but it's not very much--just enough to give a slight taste to the soup.
The first two soups are meals in and of themselves. I made this third soup last night, and we ate them with
ham and swiss sandwiches
too. This soup is good, but because it's pureed, I felt like the meal needed something else (plus I love dipping bread into soups!).
Hope some of y'all make these yummy soups!