No picture of me this week! Bech was in a student exhibition at the school (and he won 2nd place!), so I didn't have my photographer yesterday. So you will have to settle for this produce picture.
The baby is 5.1 inches long and 5.9 ounces in weight--about the size of an onion.
Can I just say, I love maternity pants. This time around, I have splurged (well if you count using gap rewards and watching the sales a splurge) a little and gotten several pairs of gap maternity pants...best decision ever.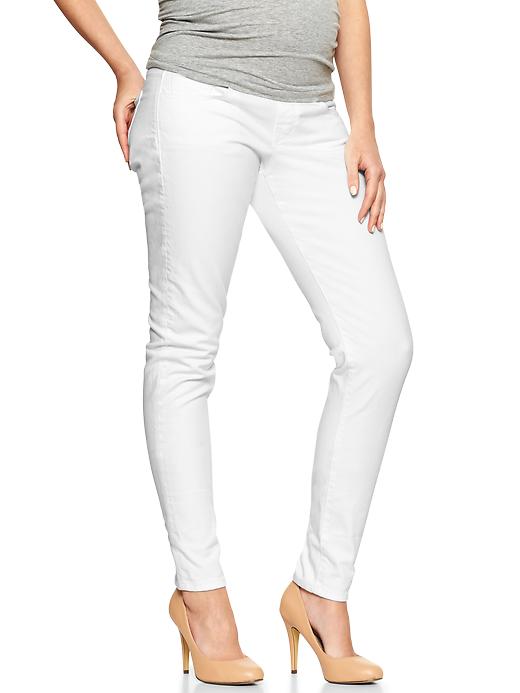 As soon as there is another good sale, I'm going to get these maternity pants, too. Of course I won't wear them until after Easter...obviously. I may live in Pennsylvania, but I am still Southern.
It has been good, and I have been getting tons of it. Friday night, Jack went to bed at 8:15, Bech at 8:45, and I went to bed at 9:15. Ah...perfection!
It's still sporadic, but much more noticeable. The other night, the baby did a somersault in my belly!

This is always such a strange question to me. Because usually, it is not pregnancy related. Since Bech was at the student exhibition all day yesterday, Jack and I had a mother/son date at Panera after church. Even though he's not much of a conversationalist, we had a good time. I am trying to soak up all the Jack only time I can get before September comes!
I really want something sour...I'm thinking Ansley's favorite salsa (chunks of tomato, purple onion, avocado with chopped cilantro and lime juice).
Meat
Margaritas.
Yup, again.
Also, a medium rare steak. Why can't I have one of those? I forget the reason.
What I Am Looking Forward To:
For the baby's kicks to be able to be felt on the outside.
None that I can think of.
My face is breaking out like a 12 year old boy going through puberty.
I won't always put this on here. But it is nice to have to look back on for future pregnancies. At this point, I have gained 7 pounds. I am happy with that. I would love for it to be a little less, but it's also right on track with my overall goals, so that's good.