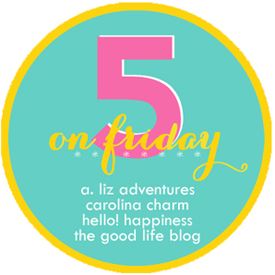 He just told him that we weren't going to lay down with him, he should close his eyes and pray. And Jack repeated to himself, "Close my eyes and pray. Close my eyes and pray."
Yeah, sorry, no big magical way. But it works! A week and a half of my child going to bed by himself!
My sister and brother in law are coming into town this weekend. Jackie boy is
SO
excited. We bought egg dying kits a couple of weeks ago, but I told him we couldn't dye eggs until KK and Big Dave got here.
I tried to find a picture of KK and Big Dave with Jack, and this is the best I could do. So here is 15 month old Jack on a rainy day in the Grove.
I posted this picture on facebook yesterday:
Do you see that? The youngest royal is wearing smocking.
SMOCKING!
I can't tell you the amount of times my little wild man has gotten called a girl because he is in smocking. Side note, if I am the type of mom to put my child in smocking, I am also the type of mom who puts a bow in her daughters hair.
I also got a huge kick out of
this article
. Yup, we do it right down South.
F O U R
I have lots of cooking planned for this weekend.
First up,
this lemon blueberry cake
.
Lemon and blueberry are my favorite!
I also plan on making
these yummy things
again.
F I V E
One more week at my job...! I will miss it and I know Jack will miss daycare, but I am so ready to be home with my little boy. I can't wait to spend one last summer with Jack as an only child!