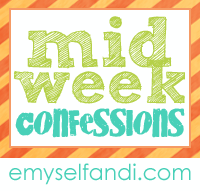 - E mentioned that she is using breastfeeding as her only form of exercise...me, too. I really would love to exercise, but with grad school and 3 part time jobs, it's not really a priority.
- Jack needs a bath. He hasn't been bathed since SUNDAY...gross. But again...I am really busy. Oops!
- I am presenting a paper in about 3 weeks. Am I ready at all? Nope. Am I that concerned? Um, not really. Probably should work on some motivation...
- But I am way more excited about the fact that I will (hopefully) by flying down south in a week and a half. My first thought--will the snow cone stands be open? I LOVE Brookhaven snow cones. There really is nothing better.
- I am a Christmas money hoarder. I have been known to not spend my Christmas money until July, even August. I have Anthro gift cards and money just waiting to be spent. And I have things I would like. But I can't do it...I just can't spend it. Part of the fun for me is just thinking over and over what I could buy!
- Speaking of hoarding (I can not believe I am about to confess this), I have a bottle of perfume that I received for Christmas in 2nd grade (sorry, Mom--I know you are DYING as you read this!). There is the tiniest bit of perfume in there. And I can't bear to get rid of it, because the smell reminds me of being 7 years old. I clearly need help.
Alright, I better end this, before I share more really embarrassing things...