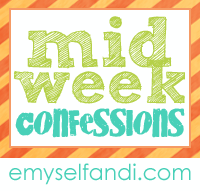 * I am starting a diet today. So I finished off the ice cream in my freezer last night. Makes total sense, right? I mean, I don't need any distractions so I might as well eat it before hand.
* My class today got cancelled and I am upset about that. Seriously...who get's upset about a cancelled class? But I am prepared for it and I would like to go and learn. Oh well...
* I love the show "Dance Moms." I totally judge people who watch Jersey Shore, Real Housewives, and whatever that stupid Kardashian show is called, but yet I love me some Abby Lee Miller. And even though Maddie is a better dancer, I like watching Chloe dance more. She's just a better performer, I think. Anyone else watch the show?
* I mentioned that I had
Pinkberry
yogurt for the first time in my last
post
. But I didn't mention the fact that ate it 4 times over 48 hours. Um...that's a little ridiculous! At least one time it was for a meal...
See--Jack likes Pinkberry, too!