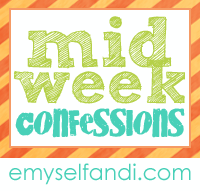 * I found out via facebook that Andrew Peterson had a concert in Jericho, VT, Sunday night...15 minutes away! And then I cried. Seriously, real tears. Because I was so upset. I need to get my priorities in order...
* But it gets better. Then I emailed Andrew Peterson and asked him to dinner at our house. That's normal right? Needless to say, I have not heard back from Andrew (and probably never will, unless its in the form of a restraining order!).
* I was so excited last night when Chloe did well on "Dance Moms." Goodness, I love that show!
* I just added Franks hot sauce to my weight watchers mac n' cheese...not bad...
* I think I would add Franks or Louisiana Hot Sauce to almost anything. Maybe I should start trying...
Well, I think that's about it. I feel like I have been boring (read: not embarrassing!) this week!